Managing your Vacation Rental just got easier!
Unique Stays will maximize your revenue potential by executing our perfect marketing and pricing strategy for your property listings. As we take you on the management journey with Unique Stays, we are sure you will have questions. One of our trusted local representatives will always be happy to help but here are some of the most common questions we see so you can have your questions answered anytime.
About Unique Stays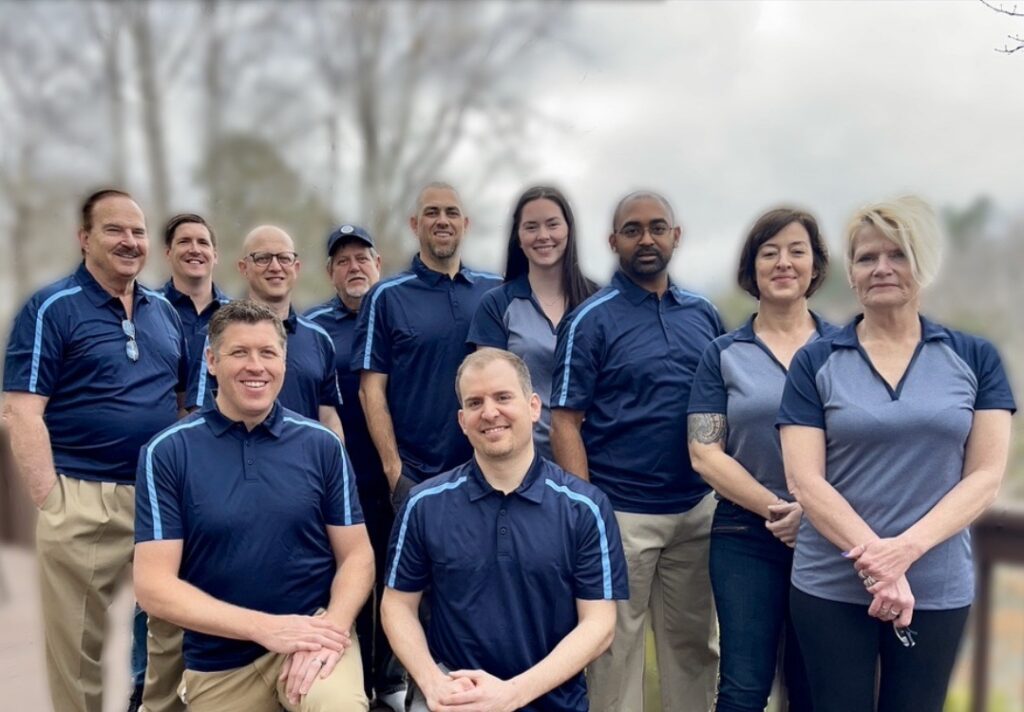 .
Unique Stays story
Fred Boothby, our founder, has been in the vacation-rental industry for many years as a host and short-term rental manager.  He has gained valuable experience both managing and constructing new vacation rental communities.   Several multi-unit rental communities have been developed by Fred and are now managed through Unique Stays.  Market trends and Key Data are analyzed on a weekly basis to maximize nightly rates for our property owners during our dynamic pricing strategy meetings.  We provide quick and reliable communication to our owners which is something that has been missing in our industry.  We have focused on elevating the guest experience by reconnecting them with nature and allowing them to make exceptional family memories.
Meet our team
Unique Stays has an amazing team that is located across the United States. Each of our designated local representative's are here to assist you with any questions you may have while with Unique Stays.
Management Plans
Unique Stays offers a two-tier management fee based on your specific property and management needs.  Both management tiers require the guests to cover all ancillary fees such as sales taxes, credit card processing fees, and even hot tub fees.  The owner would be responsible for utilities and mortgage payments and property taxes.  Owners would keep any extra income received, like canceled bookings penalties, or monies returned due to an issue with a stay, shared proportionally between the owners and Unique Stays based on the management fee rate.

The Pro Premium Model management tier offers full-service management at a great value.  We are proud to have one of the lowest full-service management fees in the industry, ranging from 17.5% to 30%.  This model truly offers 24/7 services including communication with guests, payment collection, housekeeping, maintenance, and guest resolution services.

The Pro Lite Model management tier offers the lowest management fee, 10%-15%, as the property owner manages housekeeping and maintenance services.  Our responsibility is to manage guest payments and pre-check-in communication.  The property owner handles communication with the guest after check-in.
…..
…….
Onboarding with Unique Stays
Start up costs
Welcome to your new vacation-rental journey with Unique Stays! We're excited to have you on board. As we dive in, let's talk a bit about startup costs. While existing owners won't have as many costs, new owners should plan for costs to exceed income for the first month or two. Here's what you need to know:

Repairs: Inspections often generate a laundry list of items that may need to be addressed. Prioritize what needs to be done, and we can help guide the process.

Décor/Furniture: Guests value properties based on how they look, so investing in unique pieces and features that photograph well can go a long way toward higher revenues. Of course, any broken or aged furniture should be replaced before it negatively impacts guest reviews. Spend a bit more on durable items since guests can be hard on things.

Home Updates: To succeed in the short-term rental market, it's essential to meet basic expectations. Ensure that all appliances work, provide a BBQ grill, and increase the number of beds to maximize occupancy for your property.  Bunk Beds, an amazing firepit, outdoor gathering area, and board games are great value additions. To stand out from the crowd, offer unique amenities that guests don't often have. Properties with a hot tub,  pool, home theater, or barrel sauna can make a big difference in revenue.  As the number of bedrooms increases, so do the expectations for amenities. Just make sure to avoid high-maintenance items that may be impossible to maintain.

Roku TVs: As a short-term-rental property owner, it's important to provide amenities that your guests expect. Streaming video content is one of those basics. We recommend outfitting your home with Roku-enabled TVs, or equipping existing TVs with Roku boxes. Roku allows guests either to watch free streaming content or log into their own streaming services. Unique Stays will provide you with our company Roku login to set up your TVs.  Standardizing on Roku allows us to provide guests with consistent operating and troubleshooting instructions, and the standardized Roku remote controls are universally compatible and cheap to replace when they inevitably go missing. 

Linens: We charge for a full set of linens up to twice a year as needed to cover the usual wear and tear from guest usage.

Deep cleans: We recommend deep cleaning the homes at least once a year, especially for heavily used or larger homes. This is a great reset for those hard-to-reach areas.
Utilities
Getting all the utilities in your name is important. Here's what you need to know:

Propane: If your home uses propane, it may be wise to pay extra for monitoring the tank for auto-refilling.

Internet: Spectrum, Xfinity, and Comcast are common high-speed providers. You may rent a modem/router from them to avoid service call issues down the road.

Water: Homes on well water can have challenges like clogged filters, sediment, or sulfur smell. Pumps can go out, and wells may be shared with neighbors.

Septic: We'll want to know as much information as you can provide regarding the number of septic tanks, sizes, and the date/company that last pumped your septic tank.

Trash: You will want to arrange for trash pickup at your property so that our housekeeping teams can make sure bagged trash is put into trash cans after each guest's departure.
Your Contract
We have no long-term contracts.  You can cancel at any time as long as there are no existing guest bookings on the calendar for your property. We believe that earning your business every month is a better way to be a good partner than locking you into a long-term agreement.
Handling Existing Reservations
If you're purchasing an active vacation-rental home that already has reservations booked, we can help smooth the transition. If a home manager is in place, set a "stop date" with them, and have a "start date" with us a day afterward. If the owner manages bookings, we can cancel all the bookings on the day of closing and send the guests an invitation to rebook your home.
Typical "Go Live" Timeline
Going live is different for every home, but we follow a typical timeline. We inspect and onboard the home a day after you close the deal, deep clean it in the next couple of days, and present you with inspection findings after that. You'll then approve suggested repairs, and we'll purchase replacements for missing or damaged objects. After we receive photos from our photographer, we'll create the listing, and your home will be live and ready for bookings. Keep in mind that decor changes and repairs can delay this timeline.
Photos
Investing in professional photos is one of the most important things we do when we bring on a home because it IS your marketing.  Photography is part of our onboarding process and not an additional expense to you.
Listing Sites
We'll list your home on several sites, including Airbnb, VRBO, and our Direct Booking website. While each site has its own rules and factors that determine search rankings, our goal is to make you the most money possible, not just to rank high in searches. We strike a balance between ranking and booking guests and adjust prices accordingly.
Don't Take Things Personally
Remember that your home is a tool for making money, not your personal vacation home. Guests may not treat your property as nicely as you'd want, and wear and tear is normal. Try to detach yourself emotionally, view it as a business, and focus on making a profit that you can reinvest in your property.
When we first launch your listing, we need to build momentum.
To do this, we are aggressive with pricing to improve our 'look-to-book' ratio. The listing sites see your listing convert guests at a higher-than-average rate and will feature it more prominently. This results in more eyeballs and more bookings. After each booking, we adjust our base pricing upwards a bit, enabling us to boost revenue. This cycle repeats for 2-3 months until we've dialed in your ideal pricing strategy. If we start the price too high, this virtuous circle will never kick off, and our little snowball will never grow.
Owner Closet Storage
If you have extra items that you'd like us to store at your home, we're happy to offer them to guests or keep them locked away based on your preference. This may include extra blankets, extra pillows, or a space heater. 
……..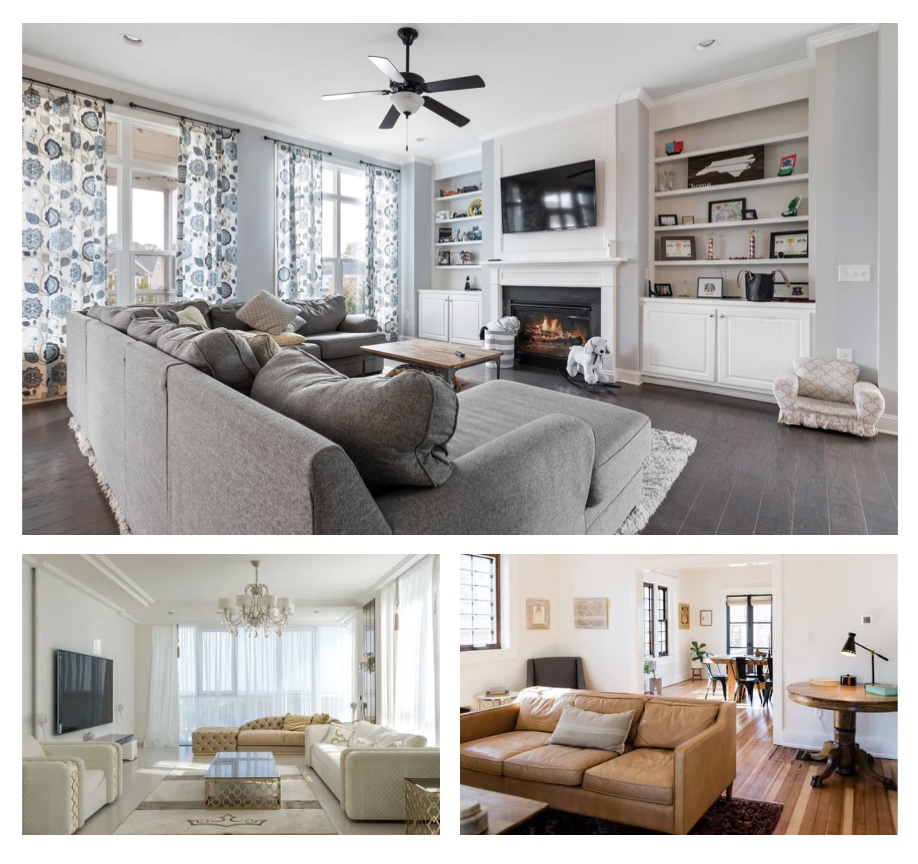 …
Your guests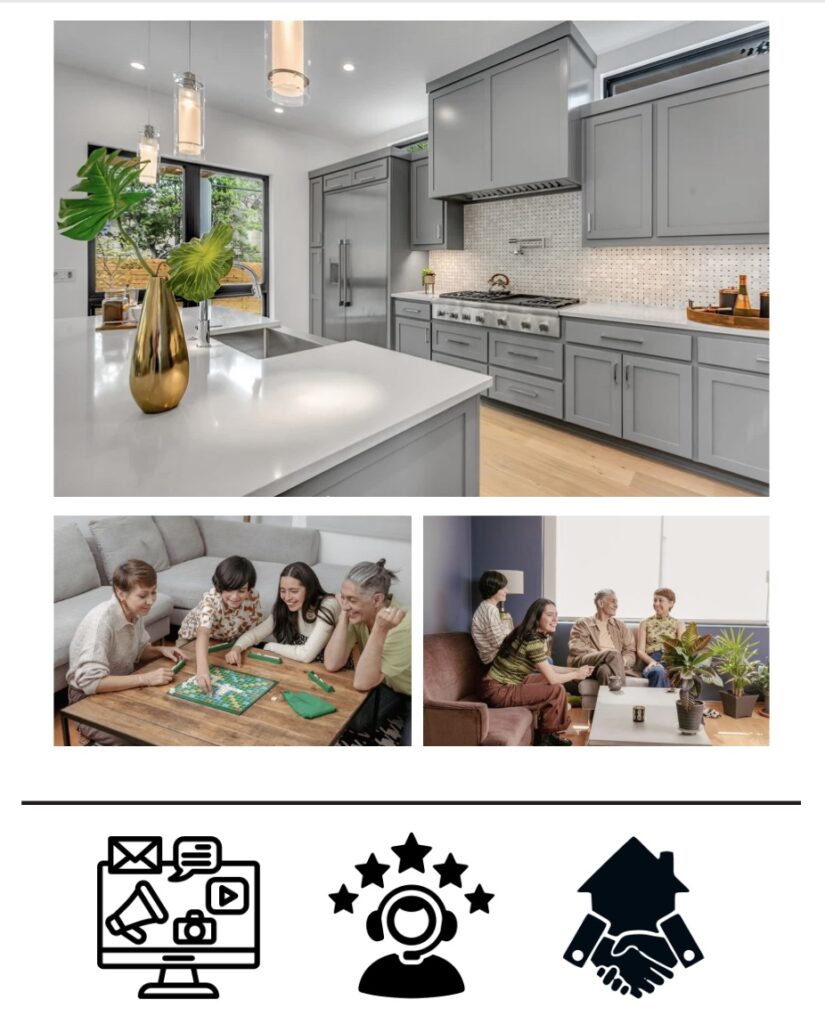 Obtaining Quality Guests
As property managers, we know that getting the right guests is crucial for a smooth and enjoyable vacation-rental experience. Here are some of the things we do to ensure that your home is occupied by quality guests while staying within the legal guidelines:

Age limit: We generally require guests to be at least 25 years old, but we can make exceptions for smaller homes if we discuss it with the guest. For larger homes, we stick to the age limit to avoid party-related incidents.

No pets: We avoid allowing pets that may shed hair at the properties.  We may consider some guest requests to bring pets based on the breed and hypoallergenic characteristics of the pet.

ID and guest list: We use WiFi data at each property to determine how many guests are at the property.  Using this information, we can charge additional guest fees for our owners.  While not mandatory, we may request a copy of the guest's photo ID and guest list to have an idea of what type of group is coming.  

Pricing: We set rates appropriately, with higher rates for bookings that are more than 30 days out, and lower prices for last-minute bookings made less than two weeks out. This helps to ensure that we don't attract guests who are only looking for the cheapest option.
Guests who Break the Rules
If a guest breaks something in your home, we differ from many management companies as we will work diligently to collect money directly from the guest to repair/replace damaged items to avoid passing costs to our homeowners. 

We handle repairs using a common-sense approach, prioritizing health and safety concerns and handling minor maintenance issues during cleans. We may offer guest credits or future stay discounts to keep guests happy if there are inconveniences that were unavoidable during their stay.
Cancellation Policy
No one likes to cancel plans, but it sometimes happens. Here's what you need to know about cancellations:

We typically hold to a strict cancellation policy with our guests to avoid them canceling as cheaper last-minute discount properties become available in the area.  

We do make occasional exceptions for extenuating circumstances, like weather or personal issues. But most of the time we adhere to our strict cancellation policy. Keep in mind that guests who cancel cannot leave a review.
Insurance — We've got you covered in case of major damage to your home!
Both Airbnb and VRBO provide a damage policy that can be found at the links below. Any amount not covered by insurance can be requested from the guest, but guests rarely pay the full amount. If necessary, a claim can be filed in court or with your homeowner's insurance policy. We recommend self-insuring as a commercial residence.  As a reminder, the homeowner is responsible for getting home insurance advice from their insurer to protect their property.

Airbnb – Host damage protection – Airbnb Help Center
https://www.airbnb.com/help/article/279

Vrbo – Property Damage Protection (vrbo.com)
https://help.vrbo.com/articles/How-do-I-protect-my-property-from-potential-damage
Early Check-In and Extending Guest Stays
We strategically offer short extensions and early-check-in discounts to our guests to fill gap nights between stays.  This process requires a lot of communication and housekeeping rescheduling, but it's a great feature that most management companies don't offer as it can be a lot of extra work for the property manager.
Reviews
At Unique Stays, we take guest reviews seriously. We list your home on multiple platforms, and from the moment a guest books, we're there to answer questions and provide local recommendations. Every guest will receive a local digital guidebook, occasional coupons for local dining, and more to build rapport. During their stay, we check in to ensure everything is going smoothly. And after their departure, we thank them for their visit and request a review.
We aim for an overall review score of 4.7 stars. It's essential to build up to at least 20 reviews to get an accurate average score. We monitor reviews closely and respond to almost every post, so future renters can see that we address any issues and ensure guests have an enjoyable stay.
Pets
Pets can be a tricky subject when it comes to renting out your home. While some guests do search for pet-friendly accommodations, it's not one of the top 5 criteria, so you're not necessarily losing out on a lot of bookings if you decide not to allow pets. Allowing pets can come with its own set of challenges, like the possibility of damage due to separation anxiety, irritable bowels, or just plain bad animal behavior. And let's not forget about the dog hair that gets everywhere, from under the bed to the window blinds.

It's worth noting that there are some special cases when it comes to pets. Emotional support animals (ESAs) are not legally required to be accommodated, but service animals (SAs) are. Service animals must be treated like any other person, and you can't even ask for a pet fee. However, you are allowed to ask two questions when presented with a service animal: is this animal needed for a medical condition and what specific task is this animal trained to perform? Guests almost always back down when asked these questions, presumably because their animal is not actually a service animal.
Guest Damage vs Regular Wear and Tear
We have thousands of guests that stay in our homes every year so we've seen pretty much anything you can imagine. 
The simple fact is that guests will use the home, and things will get worn.  But there is little correlation between the nightly rate and the damage that may occur.  As long as we keep the nightly rates above the area hotels, we'll do just fine.   Someone sleeping in a bed and watching TV from the couch doesn't harm your home.

Property damage from a guest such as a bathtub crack or puncture hole in the drywall will often be covered by Airbnb insurance. We plan to regularly maintain items including, but not limited to, pots and pans, bath mats, pool cues, silverware, wine glasses, etc.  While none of these items are expensive, we will work to charge the guests when damage occurs.  If we are not able to collect money from the guests per Airbnb or Vrbo policy, the owner would be charged for replacement.
Your personal home can look just as good as when you moved in because you take care of it.  When you have 75 groups a year going through your place, each of them is pulling and prodding on switches and appliances and dressers trying to figure them out.  So your place will look different as you come for your yearly visit.  Just remember it needs regular care to look its best.
…
Finances
Pricing Strategy
Strategically adjusting the nightly rate for each individual property is essential for maximizing your revenue. We evaluate pricing for each property at our weekly pricing meeting using premium pricing applications and property data. Once your property is established, we expect the occupancy rate to be higher than the industry average. If your prices are too low, your occupancy will be too high, and vice versa. For our largest and most desirable properties, we aim for 60-80% occupancy over the next 30 days and 25-40% over the next 90 days.  Property size and seasonality move the goal posts regarding occupancy, average daily rate, and booking revenue.  It's important to have the right pricing strategy for near, mid, and long-term bookings. While it's tempting to boast about being fully booked for months in advance, you are probably leaving income on the table.
Estimates Revenue
Estimating your property's revenue is an art and a science.  Rental revenue and income is highly correlated with your home's property value.  Based upon real data across multiple markets we have seen rental revenue on a full-time rental property ranging anywhere between 10% – 28.5% of your home's value.

We typically see expense ratios ranging from 40% – 65% for our properties.  Smaller multi-site listings are on the lower end of the range for expense ratio while single-family homes are usually 50-65%. In general, lower-value homes have higher expense ratios while higher-value homes have lower expense ratios.

The combination of revenue as a percentage of value and expense ratio determines your net income (all expenses except depreciation and mortgage interest).  Your net operating income divided by your home's value is expressed as a percentage referred to as a CAP Rate.  For most properties, this percentage ranges between 4% and 15% or higher. There are a lot of variables that impact this number but a more narrow range of expectation is between 6-10%.

Ultimately, the following variables have the greatest impact on your home's investment performance. These numbers are conservative revenue estimates for properties we manage.  Some important factors that create value for your property:

–Quality Photography – This is one of the most important factors in securing bookings.  We want to capture emotion and inspiration in the photos.

–Geographic Location – Your home's proximity to area attractions, restaurants, and activities are important. Whereas being close to a good school system would not make a difference.

–Architecturally Unique vs Common Homes – People come to the mountains for a unique and special experience.  Architecturally unique properties bring in higher revenue.
Entertainment amenities – Arcade games, pool table, hot tub, foosball tables, zip lines, etc. can make your property fun.

–Quality Décor – People value and appreciate inspiring décor.  A well-marketed home is a great revenue-producing home! 

–Reviews – Maintaining good reviews by ensuring your property meets your target guests' expectations is critical to getting the best bookings. Reviews also play a large part in the exposure your property will receive on booking channels like Airbnb and VRBO.

–Heads / Beds / Baths –  We should maximize the number of people that can sleep comfortably in your home by creating proper bedroom layouts for your target guests.

–Amenities –  Factors such as spectacular views, water sources (creeks, streams, ponds, or lakes), hot tub, pool table, foosball, ping pong, arcade games, child-friendly/family stay amenities, and anything that makes your property unique will bring exponential value to your short-term rental.
Unique Stays has a transparent and straightforward approach to finances and pricing.
We ensure that your home is priced higher than hotels for a given stay, and our pricing strategy is data-driven and constantly monitored. You can trust Unique Stays to manage your bookings and maximize your earnings.  Not all property managers are as generous when it comes to sharing additional guest fees and cancellation fees.
Strategic Pricing & Adjustment Monitoring.
At Unique Stays, we have a pricing engine specific to our market that constantly monitors Airbnb, Vrbo, and direct bookings to watch availability and pricing. This approach allows us to adjust pricing to ensure our booking pace is where it needs to be. Our pricing algorithm adjusts pricing daily. At the same time, we manually review the booking pace weekly to ensure things are fine-tuned. Our pricing strategy beats the competition and ensures that your home is always priced for the ideal balance of nightly rate and occupancy.  Our confidence in this claim is supported by our Unique Stays revenue guarantee.  We commit to beating your current property management company.  See if your property qualifies for this revenue guarantee.

When we set a minimum nightly rate, we do it based on the size and quality of your property, rates of similar properties, time of year, and proximity to the booking date. We never want to have a stay below market value, especially when figuring in taxes and cleaning fees our guests will pay.

Having 75%+ occupancy year-round is ideal, but there is a slow season in both occupancy and nightly rates. So we lower nightly rates to an appropriate level that still charges more than a comparable hotel but much less than during peak season. For some owners, it can be hard to come to grips with the fact that a home that rents for $300/night the last week of December may be $100/night the very next week. But this is the reality of the market, and we use data to stay on top of the trends.

We schedule owner payouts for direct deposit near the 10th of every month for all your bookings in the previous month, minus the Unique Stays fee and any repairs or maintenance that have been completed.  Most property managers recognize revenue upon checkout.  Our owner statements follow this method of revenue recognition.  However, we provide forward-looking reporting that pro-rates the revenue based on the daily rate so that you have an accurate projection of your monthly revenue.
We Refund Strategically
We recognize that this is a service business and that our goal is to help the guests have a memorable getaway.  If there is an inconvenience – like issues with the WiFi or hot tub – we hop on it right away.  If it ends up bothering the guest, we'll often treat them to dinner to show that we care AND to buy us time to address the issue.   A little bit of love goes a long way when it comes time to get a review.

We have put a lot of effort into developing a unique guest review dispute and resolution process to avoid unfair guest complaints and reviews.  We carefully review Airbnb policy and fight to keep guest revenue when unfair threats are made in an effort to get additional discounts or even free stays at our properties.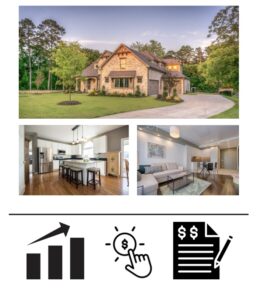 …
Home Care and Maintenance
..
..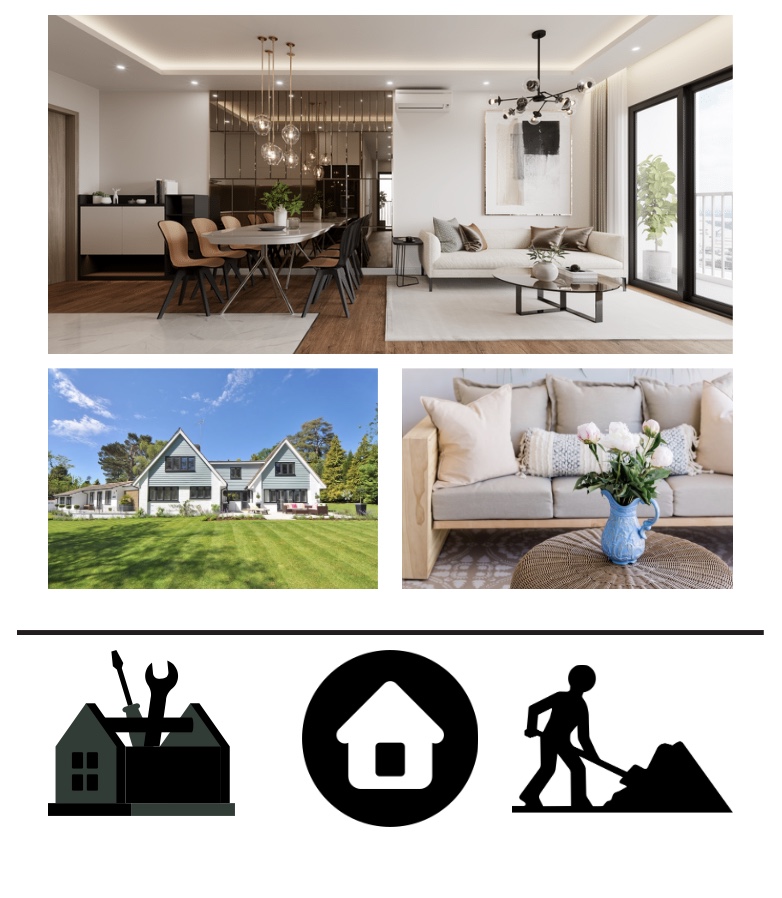 .
Construction Projects and Working with Vendors
If a construction project is going to take more than a day to complete, we recommend finding an outside vendor to work with. While we are capable of doing certain projects like repairing damaged decking or mounting TVs, our focus is not on big contracting projects like replacing a roof or rebuilding a deck.
Minor and Major Repairs
As a policy, we can handle most projects that take under one day to perform.  This ranges from installing a hot tub to hanging a ceiling fan.  You'll need to work with external vendors for larger maintenance projects.
Budgeting repairs and maintenance
Your vacation rental investment has all the regular maintenance items that you have at home now: water heater, AC, plumbing, electric, etc.  Expect to spend several thousand dollars on updates every 5 or 6 years as things like roofs, decking, and siding age.
At the same time, guests can be hard on our homes. We keep an eye out for items that need to be replaced and take care of them as proactively as possible. This includes obvious things like cups and silverware, comforters, pots and pans, hot tub floaters, etc. And rarely we'll have something like a broken chair, lamp, or TV. 
If vendors are used for repairs or maintenance, we'll typically charge your owner's statement.  When possible/appropriate, we'll send our team to handle maintenance issues. When you make your budget, plan to hold 5% of your gross income for repairs and maintenance. Then, as issues arise, you can handle them without worry.
As a general rule, we will handle all minor repairs and without contacting you. However, for any non-emergency repairs over $100, we'll be sure to first get your approval.  We won't contact you for smaller items or regular maintenance.
Maintenance Calls
Generally speaking, plan to expect 2-4 maintenance tasks to be completed at your property each month.  These service calls are usually minor and due to guests simply not knowing how your house works. Some of the more common calls we get are:
• Trash pickup
• Water leaking through the floor 
• TVs not turning on or the remote not working
• Hot tub not heating
• AC or heat not working

When a call comes in, we do our best to walk the guest through it remotely. If that fails, we will dispatch either a handyman or a 3rd-party vendor based on the issue and availability.  Where possible, we will use our team because the resolution will be quicker and the cost will be much lower.  Unique Stays labor charges vary based on the issue – a trash pickup could be $25 while repairing a hot tub or breaker issue could be $60.  Note that drive time is included in all service calls by all vendors and our maintenance crew.
Preventative Maintenance for Your Home
We take a proactive approach to maintaining your home to ensure it is well cared for.  Our maintenance team provides filter changes, light bulb changes, security cameras, and smart locks at no extra charge to the owner. We charge the owner for property upkeep including water leaks, snow and leaf removal, appliance troubleshooting, furniture replacement, decorating, landscaping, lawn care, drywall patching, property updates, pest control, power washing, and other similar maintenance needs. We like to think of homes as the "Goose that lays the golden eggs," but we need to keep them well-fed to keep laying those eggs!

To give you an idea of the preventative and regular maintenance we provide, here are some examples (note that prices may vary depending on home size and the company used):

Septic tank pumping: As needed, approximately $400

Extermination: We can arrange affordable exterminator services and spread costs through a monthly charge.

Window Washing: We can provide outdoor window washing services as needed and bill to your statement.  We will work to secure a competitive price for your area.
Extermination, Carpenter Bees, and Bugs, Oh My!
Critters are always present, but we do our best to keep them at bay. Here's how we address a few of them:

Roaches and ants: We exterminate quarterly. If bugs persist, the company will typically come back and re-treat at no additional cost.

Millipedes and ladybugs: Once a year, many homes experience an infestation of one or both of these critters. Unfortunately, these infestations are transient, typically lasting just a couple of weeks, and there's very little we can do about them.

Carpenter bees: These bees love homes and like to burrow small holes in fascia and log siding to lay their larvae.  We can treat for carpenter bees through our extermination services.

Rodents: We use traps and bait to get rid of them. If that fails, we'll call in exterminators.

Bed bugs: We first assess for evidence of bed bugs, as guests often mistake small beetles for bed bugs. Treatment options include heat, foam, or steam. Each option is expensive, costing upwards of $2,000 for a small home and possibly $4,000+ for a larger home.
Towels, Sheets, and Bedding
We charge a replacement linen fee for any linens that are worn to keep your linens looking fresh.  We remove and wash comforters when they're soiled or stained. We recommend keeping an extra blanket or comforter at the property so we can swap them out as needed.
Cleaning
A reliable, high-quality cleaning service is critical for success in the vacation-rental business. Our cleaners are our eyes and ears, and we give them direct access to our ticketing system so they can report damages and maintenance issues. While our teams are taught to deliver 5-star service for guests, we all keep housekeeping costs in mind. Doing a deep clean every turn is not practical, as guests want an affordable cleaning fee when they book. We focus on essential cleaning responsibilities such as linens, bathrooms, kitchen, floors, and hot tubs.
Cleaning vs. Staging a Home
When our cleaners clean your home, they make sure everything is in working order and ready for guests. However, they won't generally "stage" the home by arranging things to your exact preferences. For example, the TV remote may be on the nightstand or the dresser, but not in a little basket next to the TV. Books will be neatly placed on the shelf but not alphabetized, and dining chairs will be pushed in but not positioned a certain way. We do our best to ensure guests are happy with their stay.  We want the property to appear upon arrival as it presents in the listing pictures.
Septic Pumping
Let's talk about a less glamorous side of property ownership—septic pumping. Guests sometimes flush items that shouldn't be flushed.  We can assist with septic tank pumping by scheduling this work for our owners between guest stays as needed.
The cost of pumping a septic tank typically runs about $350-$500 per visit, depending on the volume of material pumped and any digging required to reach the tank. If you don't pump it regularly, the result could be slow drains and backed-up showers, which is never a pleasant experience for your guests.

Hot Tubs
Hot tubs are a big hit with our guests, so we take their maintenance seriously.  We schedule water changes every two weeks. We drain, wipe down, and refill the hot tub.  We also rinse and clean the hot tub filters at regular intervals. More involved service such as flushing the pipes, replacing the hot tub pack, motor, and/or topside control panel would be paid for by the owner as needed.
Guest Consumables
Good news, dear owner! Our cleaners provide guest consumables supplies as part of our guest consumables fee, so you don't have to worry about stocking guest consumables. Your guests will have everything they need, including soap, shampoo, laundry pods, dish pods, sponges, and garbage bags.
Trash
Our cleaners will remove any trash left behind by guests as part of their cleaning.  Based on the occupancy level of your property, we may request additional garbage bins to avoid overflow.  We will place bagged trash into bins for weekly pickup by your garbage removal company.
Owners Portal
Owners Portal Overview
Welcome to your owner portal, your one-stop shop for managing your home rental! Here's what you can do with your account:
-View past, current, and future bookings.
-Evaluate your property's performance with data and statistics.
-Make owner blocks.
-Download monthly account statements.
-View current rates, booking revenue, monthly occupancy, and reservation source data.
-Explore your customized marketing for your property.

Dashboard
When you log in, you'll land on the dashboard which shows your overview for the current month. Within your owner's portal dashboard, you will gain access to information like property statistics, revenue, your current and forward-looking calendar, monthly statements, and more.

How to navigate your Owners Portal
Once you have accessed your owners portal you will find multiple menu options to access the exact information your are looking for. Below are the highlighted points of your owners portal and how they work for you.

Calendar 
On the booking calendar, we use different colors to differentiate between bookings where payment has already been received, future bookings, and owner blocks. You will have access to reserve dates directly on your calendar to continue enjoying your vacation home! 

Statistics 
Daily data is gathered from your current and forward-looking reservations to provide you  detailed insight into your property's performance. The data provided to you will include the current rates, booking revenue, monthly occupancy, and the reservation source. This is a great tool to evaluate your investment property and its metrics.  

Statements
At Unique Stays, we know how important it is to have timely monthly statements. Statements will be provided to you on or around the 10th of every month. Your customized statement will summarize the month's bookings, generated revenue, monthly charges, year-to-date income, and your owner's payout. We will initiate your bank transfer 2-3 business days afterward.


Charges 
You will receive a summary of any statement, maintenance, recurring monthly, or house-keeping charges. These charges will also appear on your monthly statement in more detail. 

Details 
In "details," you can view what potential guests see when exploring your property's listing. Professional photography, nearby attractions, reminders to guests, and the full property description.
Owner Stays
We want you to enjoy your home as much as possible, so feel free to use it! To make an owner block, log into your portal account and click the 'Create Owner Stay' button. Select the days you want to block and add a note. We'll schedule a cleaning after your stay, which will be billed to your account. If you don't need a clean for any reason, just create a task and let us know.

After making an owner block, you'll receive a confirmation email with the dates and a door code for your visit. Please take a close look at your property while you're there and give us feedback.
Friends and Family Discounts
The property owner can message Guest Services in advance to request a 10% discount for friends and family.  This must be a manual booking through Guest Services, not through AirBnB or VRBO.